Outboard Motor
Installation Instructions and Use
The steering cable must be installed avoiding excessive and/or tight bends. This will provide the driver with easy handling at all speeds; reduce system inefficiency, and excess play in the system.
Marine corrosion may cause the materials to deteriorate affecting maneuvering efficiency and in the worst case, system failure. by following the engine manufacturer specifications, the steering cable end fittings and the engine cable support must be cleaned and greased periodically; these simple operations minimize wear and corrosion in the system.
The steering cable must be regularly inspected. If steering becomes hard, inconsistent, cuts on the conduit surface are noticed, or any other component found damaged, the cable must be replaced immediately.
When storing your boat for an extended period of time we recommend removing the steering cable end fitting from its engine side support and cleaning it adequately
How to measure for new installations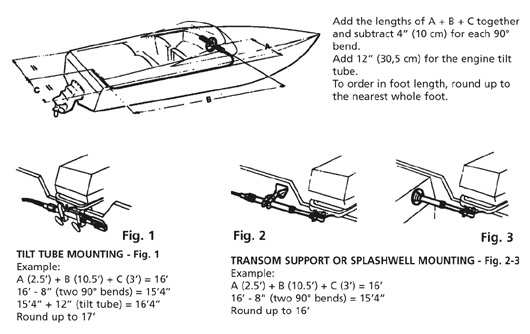 Steering Cable Replacement Measurements

Advantages to a Planetary Gear Design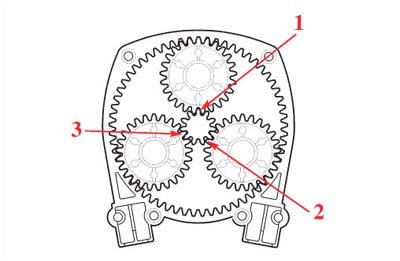 Ultraflex mechanical steering Helms T71 FC, T73 NRFC as well as their dual cable versions and tilt wheel versions use a Planetary Gear Design. A Planetary Gear Design has three satellite gears that rotate on their axis and at the same time rotate around the central Helm axis. This allows for equal distribution of engine torque over three points of the central gear, dividing and balancing the system loads. The benefits of this special design are increased system longevity, increased efficiency and less engine feedback compared to single pinion gear Helms.